We all felt you did a wonderful job bringing light to the whole subject of the "fallen astronaut" and a long awaited honor to where honor was due. My family says thank you for making things right!!!!
Joy Irwin Schtakleff
Daughter of Apollo 15 astronaut Jim Irwin
---
A 94-year-old man looks back, in a film, full of beautiful archive footage and fascinating talking heads.
Roos van der Lint
Groene Amsterdammer
---
The film is absolutely wonderful! Long overdue in art history!
We do hope that the general public will now finally recognise Paul's innate genius and the importance of his life-long avant-garde and futuristic expression that is his art. What Paul has contributed to 20th Century Post-War art history is totally underestimated.
An Jo Fermon
Whitford Fine Arts
---
What a story!
Dirk Frimout
First Belgian Astronaut
---
The Tale of a Fallen Astronaut
Nick Cunningham
BusinessDoc Europe
---
Creator of moon sculpture given his rightful place
Anna van Leeuwen
De Morgen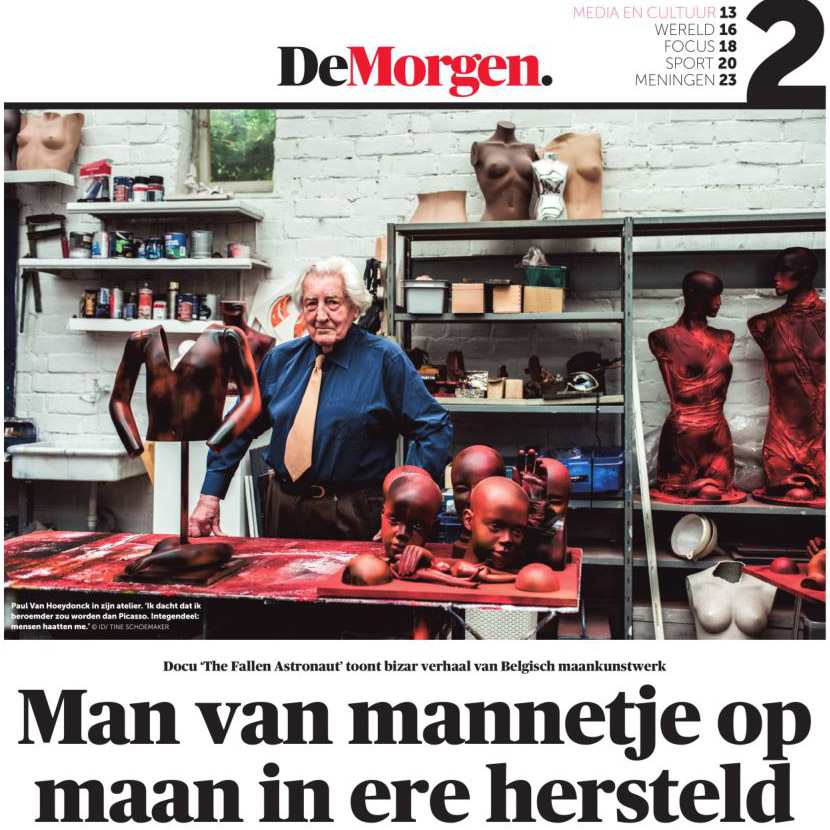 ---
Festivals:
Netherlands Film Festival
Holland Film Meeting
Official Selection 2019